Canada
http://www.valkyrieriders.com/chapters/canada.htm
2001 1st Annual Canadian Ride to the Falls
Come hang with us, you hosers! Drink some of that good Canadian Beer and smoke Cuban cigars.
In 2006, Adrian V inherited the all Canadian VRCC website http://www.oocities.org/vrcc_canada/

2009 Bludragon
It was a pleasure to meet fellow Canadian valk riders at Inzane.
I also want to thank chrome for the VRCC Canada souvenirs. Stephanie will be sending you pictures soon so you can post them. The one with Oz draped with the Canadian flag is too much
We made it home safe and sound on Saturday night.
We visited Flaming Gorge, Grand Teton and Yellowstone not to mention some incredible mountain passes in Western Wyoming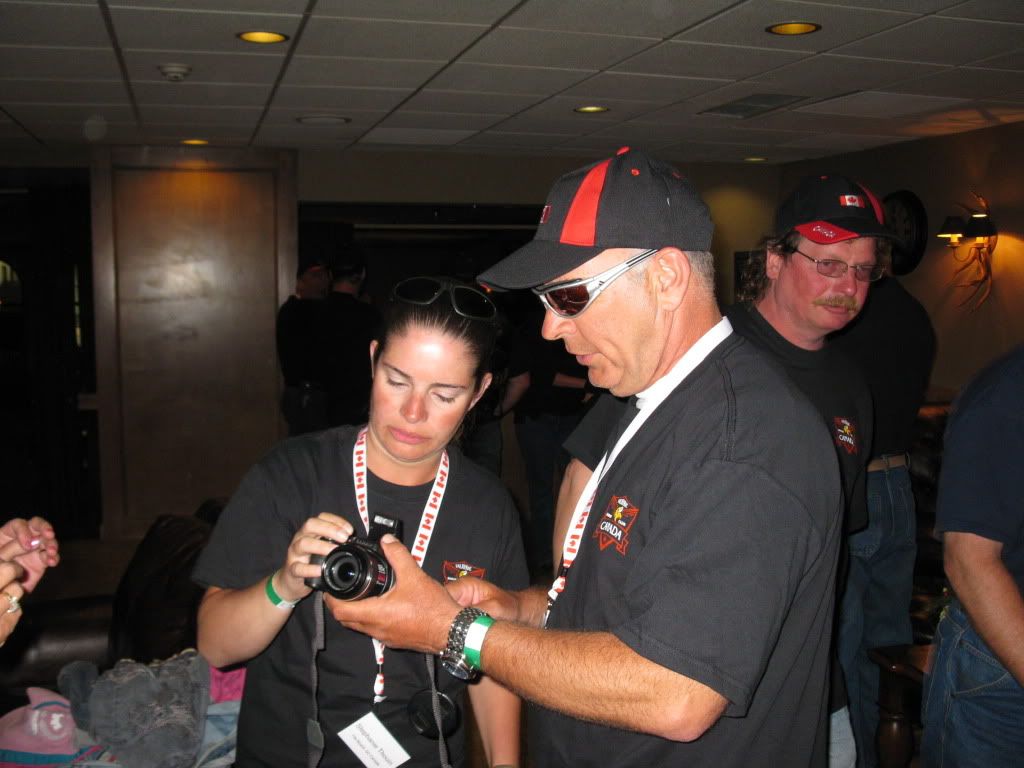 Chrome
Hi Louis and Stephanie It was real nice and a pleasure meeting you two folks. Glad you made it home OK. I would love to see some of the pics your lovely daughter took.The one of Oz really interests me.
No problem on the Canadian Valk swap. Anytime.
Happy trails
Ontario Chapter
http://www.oocities.org/vrcc_swont/
Chapter Rep is Adrian Vanderwel

2002 Ron at Cape Breton 2003 Port Dover                             Great Minds                                                 …… Nice Bikes

2003 Coffee Run  Grand Bends                                                                                                                           KC & Jacket

2004 London
Hotglue # 43
On one of our trips across Canada we were circling the great lakes. I saw a sign that said "Lake Nipigon" sounded cool… had to go…. we ended up on the most northern paved road across Ontario.
We were in the Arctic water shed, the sun just barely set. then came back up. It was cool!!!!! Schedules and hard plans are for when you are at work, not so much when you are on a road trip. I guess that's why a lot of our 'last day on the road' before having to be back to work were 1000 plus mile days…LOL
2009 Gary's Trip Report – Niagara Falls – Black Hills Run – grab a beverage, several pic's
http://forums.okvalks.com/index.php/topic,1421.0.html
Québec Chapter/Club Valkyrie Québec
http://www.valkyrieriders.com/Quebec/
On this website, VRCC Quebec has 229 members
Chapter Rep is Yvon aka "Heureux"
Bienvenue au Chapitre Québécois du club VRCC
Ce site a été créé pour tous les conducteurs de Valkyrie au Québec.
Ce sera aussi un point de référence lorsque les gens auront besoin de détails au sujet des randonnées
au Québec.
Notre but est de fournir autant d'information, de trucs techniques, etc. que possible afin que vous puissiez pleinement profiter de votre Valkyrie.
Note de l'éditeur
le Chapitre Québécois fonctionne via un forum de discussion Yahoo réservé aux membres
Donc, l'information est difficile à obtenir
Veuillez fournir plus d'informations s'il vous plaît et faisons du Québec un groupe merveilleux info@vrcc.nl
Merci beaucoup
2011 – Quicksilver
Recent trip 5000 km rain some, clouds some and sunshine when we needed it.

Rene Lacouture – N of Old Orchyard

Pics by Alain Giguère
Daniel Labbé Quai du Lac Pohénégamouk

British Columbia Chapter
Valhalla rally
An annual event the weekend after Father's Day in June, typically alternating between a location in BC and WA. Zero vendors, but we do a cool gift exchange and have an awesome party around the campfire on the Saturday evening.
We have held this rally for the past 6 or 7 years…starting in New Denver BC (Kootenays) then to Post Falls ID for a couple of years, last year in Soap Lake WA, then to new location this year in Port Angeles hosted by the Vermin club in WA. Usually about 30 -40 bikes from AB, BC, WA, OR have attended….a real good group of folks and a great time.
olddog1946
Valhalla was originally set up to honor the Canadian group of Valkers and I believe, is still mostly Canuks. I made the Last Valhalla and a great time. There weren't more than 50 there, so it's nowhere near the turn out you get with Inzane, nor did it have the events/vendors but still a good time with some fun people.
Whooray
I have never been to Valhalla but I have been to several Inzanes, so I don't know of any differences. I can tell you that Inzane is a fantastic event that been going on for some time. For the most part it is held at a different place every year giving all an opportunity to see places they may not have seen before and to meet other Valkyrie enthusiast just to share the love of the mighty Valkyrie.
I have met so many folks that I now call friends and I add many more each time I go. For me it just keeps getting better with each Inzane and I have always left Inzane looking forward to the next one.
I love the VRCC and for me it's just being part of a close-knit family unit.
I have talked to Nogrey about the Valhalla in 2015 and even though it's the weekend after Inzane as of right now we are planning on coming up and joining in. Soooo…if we don't see you at the NW meet n greet in CDA or Inzane in Spearfish SD we will see you at Valhalla in Soap Lake WA.
2017 msb – Valhalla Report
Well, it's in the books…a GREAT time was had and everyone made it home safe (in one respect or another…more about that later).
Our annual June Valhalla rally has become a must attend event over the past 8 years or so for folks in the PNW, BC, and AB, and such great friends have been made that it just made sense to plan another meetup later in the year so we could get together more than only once a year, or twice if we travelled to Inzane together as was the case this Summer. So… Valhalla-2 (Valhalla Light?) was born…taking place this past weekend at Johnny's Motel in Grand Forks BC. At total of 10 bikes (oh…and 1 BMW convertible from our BC VRCC rep of all people…who apparently was worried about the remote possibility of a few drops of rain), and 16 folks in all made the trip. Maybe not a big event by Southern or Eastern US standards, but for us up here where Valks are a rarer breed…not too bad for a 2 Province and 1 State meetup…
Friday AM, Buffalo Bob from Everette WA along with my bride Lisa & I meeting up in Hope BC with Dusty from Vancouver Island for the ride out to Grand Forks.
Following a very long and very hot summer in BC, temperatures have cooled considerably just this past week, although the forecast was for mostly sunny skies for the weekend. Great morning for a ride through the #3 Crowsnet Highway going East. Nothing quite like riding on new pavement through the mountains…
Great morning for a ride through the #3 Crowsnet Highway going East. Nothing quite like riding on new pavement through the mountains…
After a bit of a chilly few hours through the mountains, a welcomed stop at Deadwood Junction in Greenwood for a hot coffee. Greenwood is the smallest incorporated "City" in Canada with a population of about 600 permanent residents but was once a hub of the copper mining industry that was instrumental along with the silver mining and lumber industries that built the province of BC. A neat little "city" with lots of history and places to explore the relics of mines, smelters, etc.
After letting the beard grow earlier this year, I've become hesitant to trim it…it's the only real hair I have left now as I'm well passed the magnificent "Serk" level of flowing mane that I sported in my younger years, and it feels good blowing in the breeze. Although not quite the same, it does bring back a bit of nostalgia to the times of feeling the "freedom" of riding helmet-less with a full beard and head of hair (one of my several "thank Heavens I survived" periods…now thankfully decades in the past). Our youngest daughter is a bit nervous however, as she gets married this December and I've informed her that I'll be renting a Red suit for the occasion…her Mother ensures her that I'm joking
Arriving at Johnny's Motel in Grand Forks on Friday afternoon…bikes coming in from the North, West, East and South…. a perfect location for such gatherings. Very accommodating for groups of bikes, car clubs etc., with nice clean rooms, carports, BBQs, and a nice backyard along the Granby River to relax and hang out. Will also be the site of Valhalla 2018
Good friends Steve & Margaret from Kelowna BC, and newcomer Murray from Salmon Arm BC
"Cousin" Dave from Spokane Valley WA and wife Linda making their grand entrance, fresh off a ride to Alaska. Linda's first public showing of her new F6B, moving on up from her VTX
Gordon and wife Tess arrive from Richmond BC in the aforementioned BMW convertible…really Gird, it's only a 5-hour ride to Grand Forks…
Those Albertans are sure camera-shy … Mike & Christina also joined us it all the way from Lethbridge AB
Saturday AM we head out early for the day…up through the Crow's nest Pass East to the Kootenays. Somehow, I find myself in the lead…WTH!!! I guess because our route takes us through my hometown of Nelson and I know my way around, everyone suggests I should lead. I never lead groups…I hate leading groups…I find myself looking in the rearview constantly instead of keeping my eyes on the road.
A bit of residual smoke from fires in Galcier MT and surrounding areas in BC. It's been a terrible year for fires…sadly most have been human-caused by either careless smokers or campers. All back-country ATV-ing and motor cross, and a lot of camping has been banned in BC this past month.
A stop at the vintage DQ in Nelson…this was built in 1957 and has remained open in its original form since. I grew up several miles across the lake from town and have great memories as a kid of our once a month (treats were not so easy to come by back then) family outings to the DQ
The "official" beverage of Valhalla gatherings…it's so bad it's good. As with most things like this, there's a story behind the Legend of Fireball…but one has to attend a Valhalla Rally to hear it
A perfect ending to a great day of riding through the Kootenays. Food, drink, great friends new & old, more stories to tell (and embellish), and more memories to add
Redline, the Vermin club of Western WA President making it back just in time for Happy Hour after taking the long way around on the day's ride. Steve, apparently dazed and confused after listening to that new bionic deer whistle of his all day, having a hard time deciding which beverage to down first
Brothers in Arms
Sunday AM finds the group splitting up to go their separate ways home. Buffalo Bob heads West on #3 with the Mrs. and I at a brisk pace, hoping to beat out the forecasted oncoming rain (a VERY welcome forecast for most BC'ers btw). After splitting up with Bob as he heads to the border crossing and with the raindrops starting to hit the windshield, I crank her up to 165 km/h (100 MPH) on the long straightaways on the last leg of my trip home. About 10 minutes from home I ease up to 115 as we approach the hills, when one of Canada's finest gets me squarely in his sights and pulls me over. Luckily AFTER I slowed down, so only 41 over instead of 85 over. Nice guy, said he was a rider himself and commented that my Valkyrie was a beauty, but he just couldn't let me go for going that fast.
After checking me out on his computer and acknowledging that I had a good record (last ticket over 12 years ago) he gave me a bit of a break…. reduced the fine to 75.00 if paid within 30 days for only 20 over (from what otherwise could have been a whopping 240.00 fine and a much larger blemish on my record) and said to "take it easy on that fine machine".
Told him he was being extremely fair, and that I was going to do a Ride Report of our trip and asked a favor. He was happy to pose for this pic…said he'd try his best not to smile. Almost worth the 75.00
Glad that the Mrs. and I along with everyone else made it home safe, dodging the weather, critters, and… except for me…speed traps. I'll chalk this one up to a unique punctuation mark on a great weekend, with a lesson learned that just because you can go fast, you shouldn't necessarily do so…. especially only 10 minutes from home!!!
gordonv pics
2009 Dogg's Pics
2015 gordonv
Well it is now official. I have been handed the reins from Dennis to the BC Chapter of the VRCC. After about 13 years, Dennis wished for someone else to take over. He will still be around, ridding his Thumper, attending the Rallies when he finds the time from his busy retirement life.
Thank you Dennis, for your time spent in promoting the enjoyment of the Valkyrie MC. In arranging all the rides, rallies, and all the other things that I'll most likely learn about first hand. I hope I can do half as well as you had.
Also to Willa for putting up with you and your recreation/hobby. I hope my wife comes around and gets a little more social at these events.
2017 msb – Some Autumn pics by near Agassiz BC
2018 msb – Picture Perfect Day – ride report
2018 msb – Little bit of This…Little bit of That – Ride Report (long, lots of pics)
http://www.valkyrieforum.com/bbs/index.php/topic,103733.0.html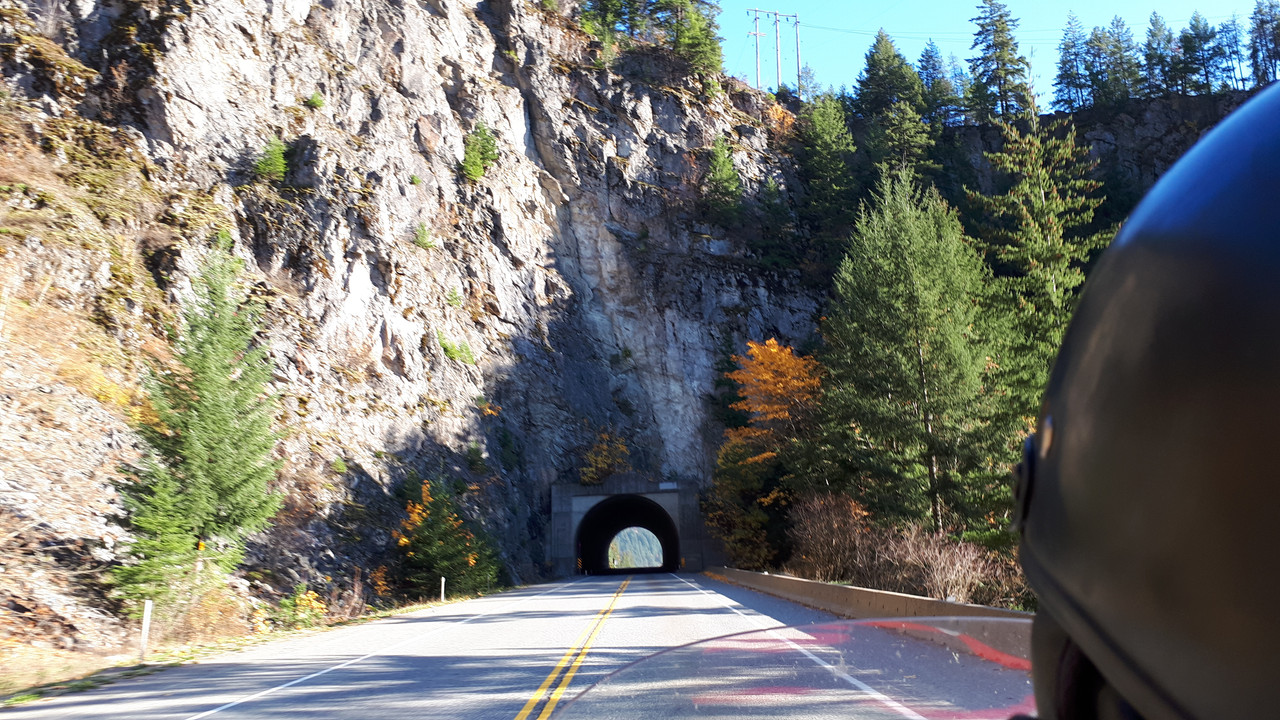 Alberta Chapter
Chapter Rep is Kevin aka "Gryphon Rider"
2012 Gryphon Rider
About 5-10 years ago I organized the Alberta chapter, then it was led by Mike Warren from Edson for a few years, but I don't think anything formal has been organized recently. There are a couple of us that show up semi-regularly at the CMA Saturday breakfast at Drifters Restaurant at the Esso truck stop on Barlow Trail and 50th Street SE in Calgary. If the weather holds, I'll be joining the weekly Tuesday CMA pie run this evening, meeting at 6:30 at Denny's at 19th Street & 16th Avenue NE. You (and any others) are quite welcome to show up at either of these locations, or PM me to get in touch.
2016 t-man403 Spring Time in the Rockies!!
http://www.valkyrieforum.com/bbs/index.php/topic,86045.0.html
Lendirk
I started looking for an alternative to the GW. I found it in my current bike, a 2000 1500 Valkyrie Tourer. To be honest, I think I'm enjoying it even more than the 'Wing. It has a certain "personality" and character that you just don't see in the Goldwing. …………..and it gets noticed a lot more too. I'm looking forward to many more years with this bike.

Randy thought this was a great place to stop and get a couple of photos before crossing the border into Montana….. he was right!